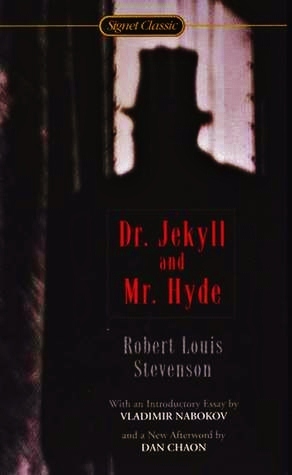 Everyone has heard of The Legend of Sleepy Hollow. The story of Dracula has inspired countless movies and books. Same with Frankenstein. And what about The Strange Case of Dr. Jekyll and Mr. Hyde, the story about a mad scientist who turns into a creature of evil? These may be well known stories, but they aren't so well read. That's why I ventured to read the classics.
The Strange Case of Dr. Jekyll and Mr. Hyde by Robert Louis Stevenson was my most recent classic read. It was fantastic! I highly recommend it for anyone who wants to read classics. It has the same feel as Dracula and Frankenstein, the way it's written, the language, the intrigue. You may know what happens, but by reading it you can see how it came to pass.
Now, if I were an organized person, I would have read something that was inspired by this novel. This is not the case. Instead, I chose Rise Headless and Ride by Richard Gleaves, a modern twist on The Legend of Sleepy Hollow. And I had to stop reading it. I think I maganged 20 something percent (Kindle version. I read Jekyll and Hyde on my Kindle, too, if you wanted to know) before shaking my head and sending it back into my Kindle Cloud (I don't have the heart to delete a book). The story was just too slow for my taste. It seems like just a typical story about some high school guy who is having trouble fitting in, mainly by being teased about being a descendant of Ichabod Crane. The book had its perks, such as the grandmother's strange behavior and the knowledge that something interesting is going to happen. It just takes too long and I can't wait anymore. Gleaves did try to throw in some foreshadowing, but they were too obvious for a book lover such as myself. Feel free to give it a try. Tell me what page things finally start to happen!