Free books, networking opportunities, new insights, and publicity (if you're in the writing field): these are some of the things the Boston Book Festival offers each year. This year, the Festival, which took place mostly on the 23rd of October, was a great way to meet all kinds of people in the writing industry – authors, publishers, booksellers. Even the editor-in-chief of The Writer magazine was there!
The sad thing about literary-related festivals is that there are so many programs happening all at the same time! You need a time turner to go to everything you want to attend. And what made matters worse for me was that I ended up getting into Boston later than I'd planned, making me miss out on a couple of programs I had been looking forward to seeing. Also, delaying looking at the schedule ahead of time prevented me from attending the keynote events, which not surprisingly sold out. Here are some of the events in which I managed to participate.
Sherlock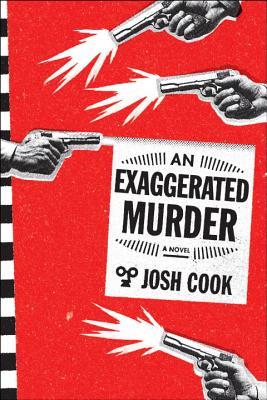 Sherlock Holmes isn't a nice person. He's rude, he gets bored with the rest of us easily, and he has a drug problem. So why has he lived on? When Doyle wrote his death, why did people mourn as if he were a real person? That's what this panel was about.
Lisa Rourke moderated a discussion with authors Josh Cook and Bonnie MacBird, both who have rewritten the classic character in different settings, Cook's in a modern world with a new Sherlock character called Trike Augustine, and MacBird's in the 19th century with the Sherlock Holmes we've k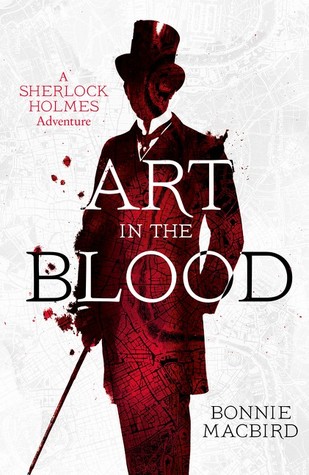 nown. Both characters have all the typical Sherlockian traits: addiction, inhuman intelligence, and boredom unless there's something (a case) to focus on. And art.  Even though it may not seem it, art is just as important to the Sherlock character as the intelligence. As MacBird said during the panel, "like every artist, he's affected by his surroundings…. Artists make patterns out of chaos." Art enables people to be creative, to think in new ways, and perhaps that is how Sherlock is able to see things others don't see.
And how about those relationships? One thing about the Sherlock character is that no one knows one in real life. And if they do, they probably try to avoid him (or her) because of the rudeness. That's why the Watson character is just as important. You need someone people can relate to but who can understand the Sherlock character. Of course, it's a rocky relationship with no clear definition (are they just friends or is there some underlying intimacy just under the surface?), but that's part of the fun: wondering what will happen next.
Reading Like a Writer: Magic and Mystery
This event filled up pretty quickly, which would have been more impressive if you didn't consider the small dimensions of the room in which it was held. Three authors (Heidi Pitlor, Jessica Treadway, and Kelly Link) read an excerpt from their work, and then there was a discussion about word choice (which is very key in how the story comes across), as well as whether they named the chapters of their book or not and why.
Treadway started by reading from Lacy Eye, which began in the middle of action. The words she used indicated something bad had happened, and the suspense of it makes you wonder what's going to happen next. The details are all important, and same with the point of view. You could tell by word choices and language that the character, speaking in first person, is going through a hard time. Why else would there be a police officer and reporters waiting at her house for her?
The Daylight Marriage by Heidi Pitlor also started with a melancholy tone. So much is being said with subtle narrative hints and telling dialogue. The beginning action is an everyday act – a husband and father coming home from work – but his thoughts and the dialogue tell readers that there's more to the story than that, and it makes us want to know what happened that is making the characters behave the way they are and what will happen next.
With a character called "the demon lover," Kelly Link dosen't need to do much more to hook readers into continuing I Can See Right Through You. And there's a sex tape? Tell me more! The interesting thing about Link was that she edited her story as she was reading it out loud to make it sound better for us, the audience. There is certainly magic and mystery revealed in the beginning of all three of these thanks to specific word choice. Choose your words carefully, make sure you don't say too much as once, and you're sure to get some fans of your writing.
Creatures and Creators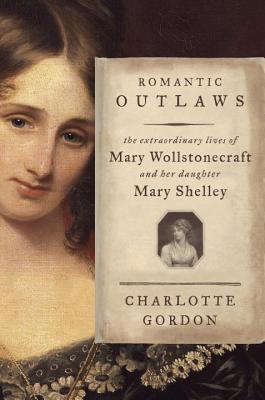 The event I had been waiting for. Mary Shelley is just as intriguing to me as her book, Frankenstein, and this event was all about her, her family, and their writer friends. Charlotte Gordon's book, Romantic Outlaws, focuses on the relationship between Mary Shelley and her mother, who she only knows through Wollenstonecraft's writing. Just as intriguing is Andrew McConnell Stott's The Poet and the Vampyre, because what's cooler than learning about Lord Byron but having vampires involved?
I think what's interesting about Shelley is how out of the norm she was. She defied her society, making her a strong character in history, and probably also in Gordon's book (which is on my reading list). What is a monster anyway? The audience participated in a contemplation about the term. Perhaps a monster is how Shelley thought she was viewed. Different. A wart on the otherwise proper face of society. A rule breaker. And yet she and her work lives on, recreated into horror films and cartoons.